Monetising flared gas through new applications of proven technologies. Capterio presents at the EFI Gas Flare Monetisation and Syngas Conversion Forum
180 words, reading time 1 minute. Published at 2300 on October 31.
Last week Capterio joined Energy Frontiers International's (EFI) Gas Flare Monetization & Syngas Conversion Forum. The program explored the latest developments and technology deployments related to stranded, remote, and associated natural gas recovery and monetization pathways including various-scale GTL, CNG, and LNG process technologies, natural gas-to-gasoline, small-scale conversion of natural gas and biomass to liquids (GBTL) – see figure 1 below.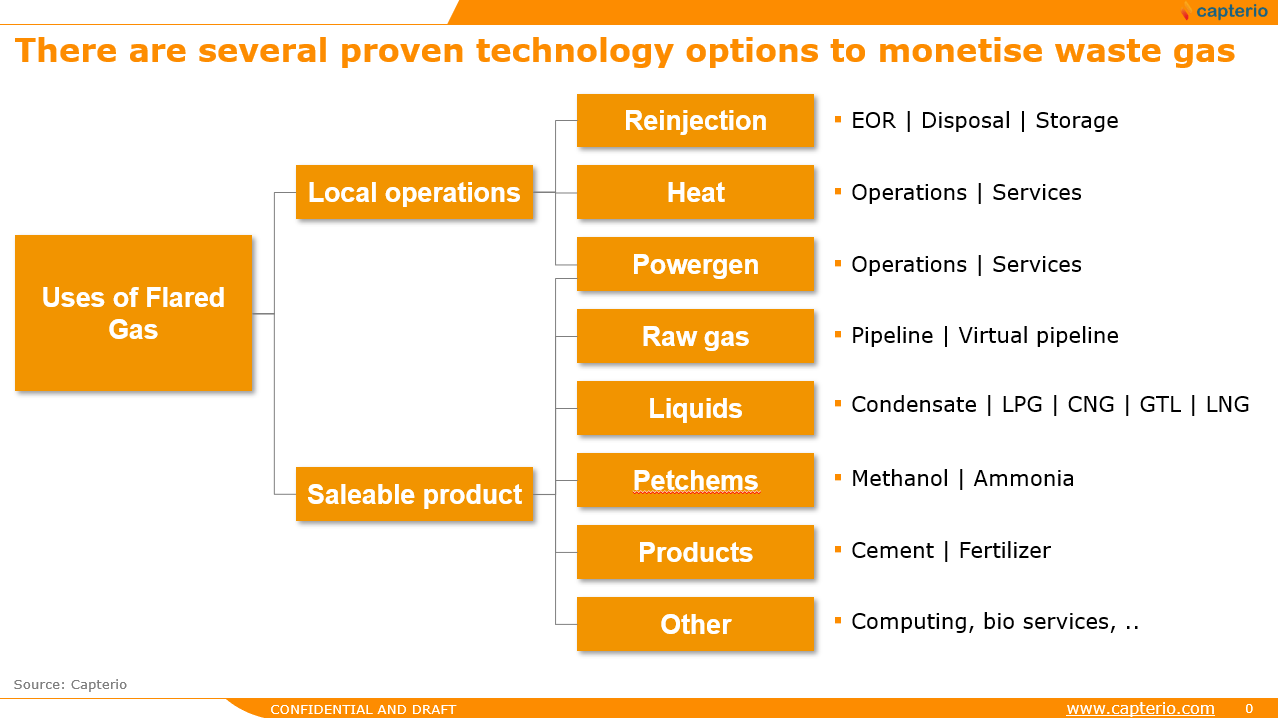 Figure 1: The main routes to monetise wasted natural gas
The event, organised by EFI, provided an excellent opportunity to hear from and engage with multiple international stakeholders responsible for gas-to-liquids technologies, and to gain further insights into their technology development and/ or project progress. In particular, we enjoyed our discussions with small-scale modular GTL, CNG and LNG solution providers, including Infratech, Velocys, Gas Techno, Primus Green Energy, Pioneer Energy, Terra Energy Group and Greyrock.  It is very exciting that these technologies are all generally proven, so now is the opportunity for the industry is to scale them in the field.  As the world-leading "godfather" of this industry (Theo Fleish) identified, there is a tremendous opportunity to monetise waste gas with these technologies, but it is likely that new approaches taken by project developers like Capterio, will be key.
Capterio CEO Mark Davis presented in the strategic and techno-economic perspectives section of the conference, alongside speakers from Exxon Mobil and the Nigerian Gas Flare Commercialization Programme. Mark focused on how to monetise flared gas through new applications of proven technology, outlining Capterio's view on the:
Size of the economic and environmental opportunity from flare monetisation;

Challenge of how to "make it happen" with proven monetisation solutions in the field; 

Overview of the needed new approaches and partnerships.
---
Capterio can help your objective to monetize wasted gas by capturing the gas and taking it to pipelines, by injecting it (for storage, enhanced recovery or disposal), by converting it to power, liquids (e.g. CNG, LPG, GTL, LNG, etc) or other creative solutions.  Capterio is a project developer which brings assets together with technologies, know-how and financing to deliver on-the-ground, real-world, safe and reliable solutions. We screen and source opportunities, we select and procure technology, we negotiate commercial contracts we provide project financing – and oversee construction and operations.  
Capterio would like to thank Energy Frontiers International's (EFI) and the World Bank's Global Gas Flaring Reduction Partnership for organising and curating the event.