Impact of the Saudi oil attacks: increased gas flaring in the US?
A thought-piece by Capterio | Published on the Capterio website 17th September at 0947.
---
Last Saturday's attacks on the two energy facilities in Saudi Arabia (including the world's largest oil processing facility at Abqaiq) have reduced Saudi's output of light crude oil by some 5.7 million barrels per day. Beyond the obvious economic devastation, the significance of the attack is in its scale. Half of Saudi's output is offline, global production is reduced by 5%, and the oil price has surged by 15% (the highest spiking since the 1980s) leading to the highest crude oil prices for 4 months.
Naturally, an attack on this scale will probably have major global economic and political ramifications, not least because most commentators believe that Saudi facility will have severely curtailed output for months. Whilst in the short-term, there is some spare oil capacity from idle fields and in storage (including the US Strategic Petroleum Reserve), the long-term outlook will depend on the level of damage to the facilities and any possible retaliation or escalation.
This leaves a critical question: where will, in the longer term, the replacement volumes come from to maintain the oil market in balance? Russia may have some spare capacity. Iran does, but is sanction-constrained. Venezuela, Nigeria and Libya have other operational and economic worries.
One possible outcome is that US shale production, perhaps triggered by a period of higher prices, could react quickly to fill the void – providing that its own exports of crude oil or refined products are not a bottleneck. But US shale activity generally comes with abundant production of associated gas, most of which is flared (i.e. deliberately burned) since operators have not (yet) found a better way to use this by-product.
The practice of gas flaring is very visible in the "Permian basin" (one of the most prolific onshore producing areas), where at least 1783 flares were visible from space in 2018 (according to NOAA and World Bank GGFR), and where (according to Rystad Energy) flaring this June may have been as high as 800 million scf/day (the volume needed to supply the whole of Texas). These practices have led to a dramatic increase in flared gas across the entire US between 2018 and 2017, from 850 to 1350 million scf/day, wasting a notional value of, say, $2 billion per year.
So, one unexpected impact of the Saudi oil attacks might be increased flaring, increased emissions of methane (a much more potent greenhouse gas than CO2) leading to higher greenhouse gas (GHG) emissions from the oil supply chain.  Unfortunately, this does little to help the oil and gas industry to decarbonise or improve its social license to operate.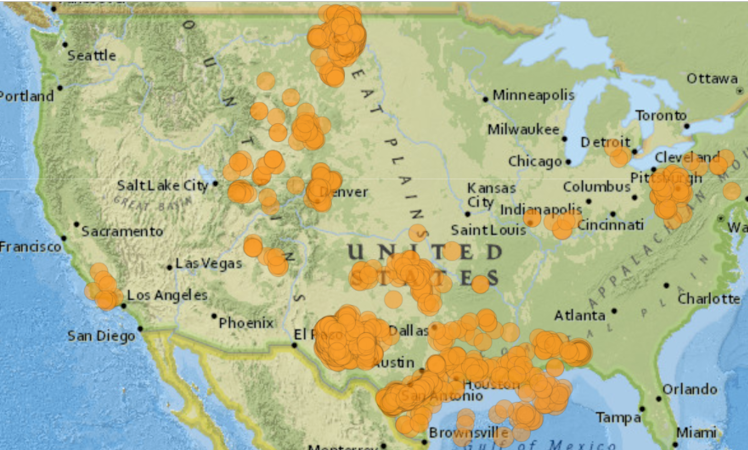 ---
About the authors:
Capterio is a global enterprise that brings together flexible financing, innovative technology solutions and deep expertise to monetise wasted gas.  We work with pioneering players in the oil and gas industry and its supply chain and invest to deploy and deliver material reductions in the flaring, venting and leaking of natural gas. 
For more information please see www.capterio.com. Follow us on Linkedin.